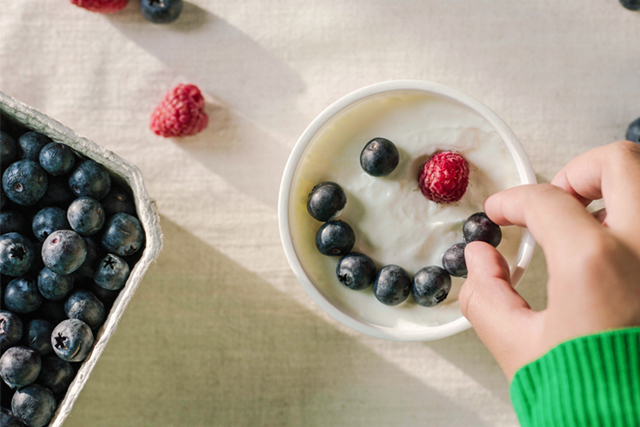 At Huhtamaki, we're embarking on a transformative journey that defines our commitment to a sustainable future. Our goal is clear: to be the first choice in sustainable packaging solutions by 2030. This journey is about more than just packaging; it's also about who we are and our role in protecting food, people and the planet.
Our brand evolution is at the core of this vision. It's not just a visual update; it's a commitment to aligning our message with the values of our stakeholders, ensuring that our brand supports and reinforces our strategic goals.
Research by Kantar and McKinsey has shown that Millennials and Gen Z share strong concerns about sustainability and an unwavering optimism for the future. Our brand evolution reflects these values, positioning us to cater to the needs and aspirations of the generations to come.
From color palettes to photography guidelines and a consistent tone of voice, our branding updates encompass every facet of our identity. We aim to project empathy, pragmatism, and determination as we continue delivering consumer-driven innovations in packaging. For example, customers can expect changes over the next few months on Huhtamaki's website for a better experience.
Pantharee Yordsree, Head of Marketing and Digital Communications, sums it up "Our brand changes reflect our essence: we care, dare, and deliver. We push the boundaries of innovation, and consistently deliver on our promise to be the leaders in sustainable packaging solutions. Our redefined brand identity isn't just a visual makeover; it's the cornerstone of our communications. It embodies our dedication to stakeholders, strategy, and core values".
In essence, our brand strategy for 2030 is a journey—a journey that leads us towards sustainability, strategic partnerships, and alignment with values that matter. Together, we're not just shaping a more sustainable future; we're creating a legacy that speaks to generations to come. Join us on this journey towards a better tomorrow.
Find out more about our journey to 2030 and how we are Redesigning the future of sustainable packaging solutions