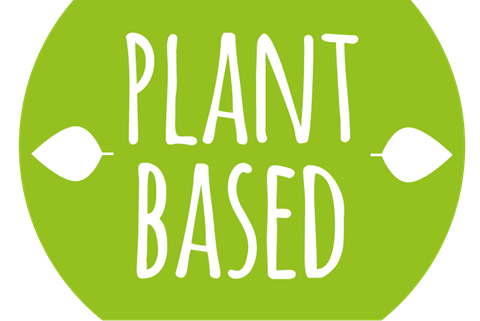 Made from renewable plant-based fibers
Our Future Smart fiber lids are made from fully renewable resources; a mixture of natural bagasse and wood fiber or wood fiber only. This makes our fiber lids a sustainable option for hot and cold beverages and they are now manufactured in Europe.
Alternative to plastic lids
Our fiber lids are recyclable. They do not contain any plastic coatings. By switching to fiber lids, you reduce consumption of plastics and prevent adding to plastic waste.
Secure lid fit for spill prevention
The Future Smart fiber lids have been designed to ensure a secure fit with paper cups. They are crafted to ensure that one can enjoy drinking beverages without worrying about spills or leakage.
Suitable for hot and cold beverages
The Future Smart Duo fiber lids have a highly functional design for convenient drinking hot and cold beverages. The highly functional design with a round sip hole makes it possible to sip drinks with or without a straw.
Switch to fiber lids
The sustainable choice
We see it as our responsibility to provide the best fit-for-purpose packaging with minimal impact on the environment. Fiber lids are a sustainable innovation and present a responsible choice to serve drinks and an excellent alternative to plastic lids. Switching to fiber lids helps reduce the usage of plastics while helping to serve beverages the same way as people are used to.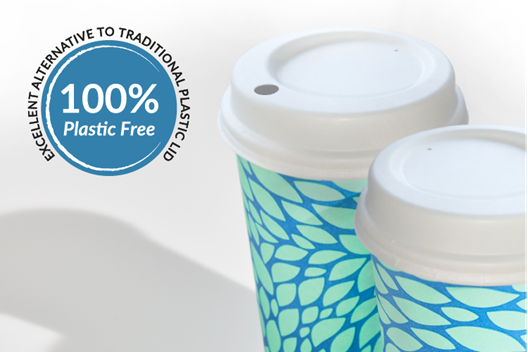 High quality functional design
Versatile Duo Fiber lid
The unique design of the lid makes it suitable for enjoying either hot or cold beverages. The round sip hole allows for either sipping through or drinking with a straw. The Future Smart Duo fiber lids are optimised for a secure lid-fit with paper cups and are available in different sizes.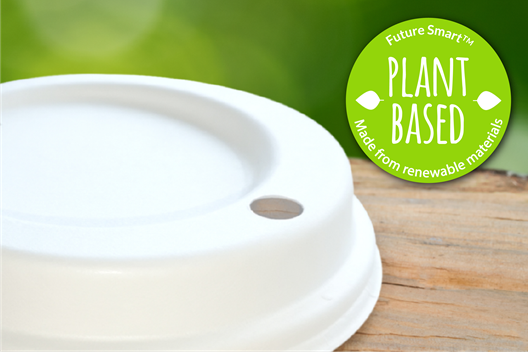 Award winning innovation
The Future Smart Duo lid has been recognized by customers for its excellent quality and industry associations for being a breakthrough innovation. The Fiber lids won the Product Innovation Award at Foodservice Packaging Awards (FPA) for front of house food packaging products. Make the switch today to Fiber lids and replace the plastic lids offered on to-go cups with a sustainable alternative that is made from renewable resources and is designed to fit just right.