Ice Cream just got sweeter with ICON™ packaging
Download our ICON™ brochure

ICON is working to make the world a better place—one container at a time. We're changing frozen dessert packaging for good and want you to be a part of it.
Sweet from the outside in.
ICON is a new, breakthrough paper cup technology enabling the recycling of both the cup and the lid in communities with paper product recycling programs. Curious if you can recycle it? You just need to check locally. This sweet innovation is the first of its kind—making pint-sized ice cream fully recyclable.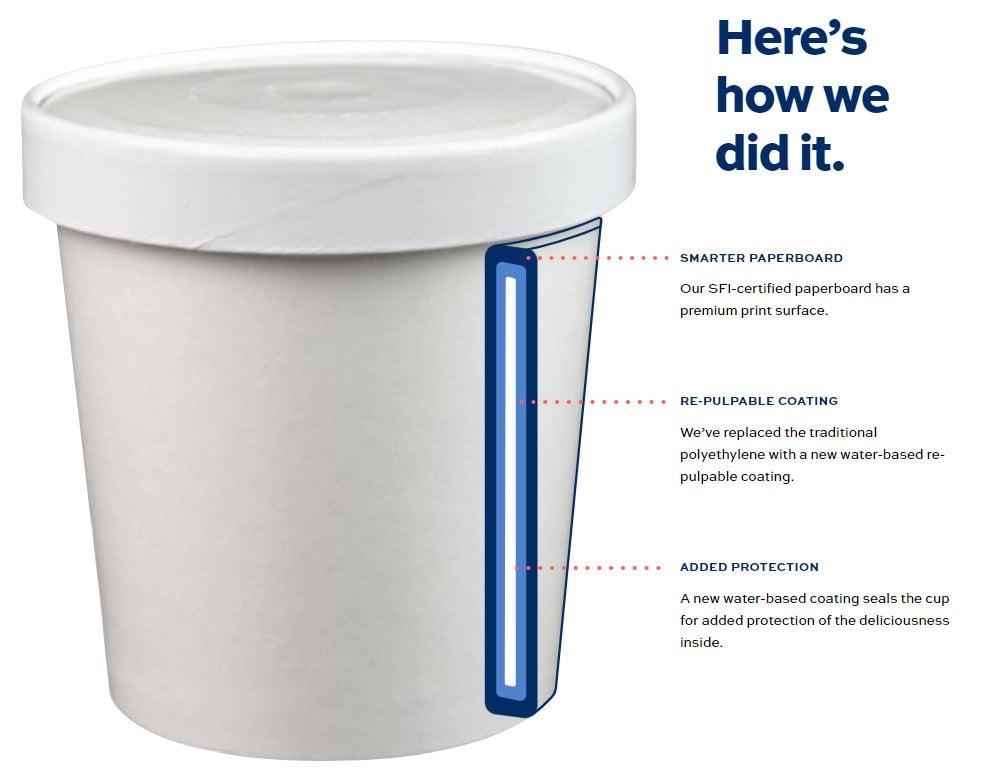 The cherry on top.
What makes it an ICON? The difference is in the coating. Traditional polyethylene-coated paper cups are not widely recyclable in the US. ICON is eliminating the polyethylene and using a new water-based barrier coating that is re-pulpable, allowing cups to be recycled in communities that recycle paper products. Just make sure to check locally.

ICON is made with 95% renewable biobased materials and has been verified by ASTM D6866. Making the switch to ICON over standard paper cups with Poly eliminates 1.3 tons of polyethylene per 1MM cups. Simply put, it's bringing a smaller footprint to the freezer section. In fact, 21 tons of paperboard will be removed from landfills for every 1 million cups that are recycled. And, when recycled, over 90% of the paper fiber is recovered. Now that's sweet.   
Saving the world is sweet.